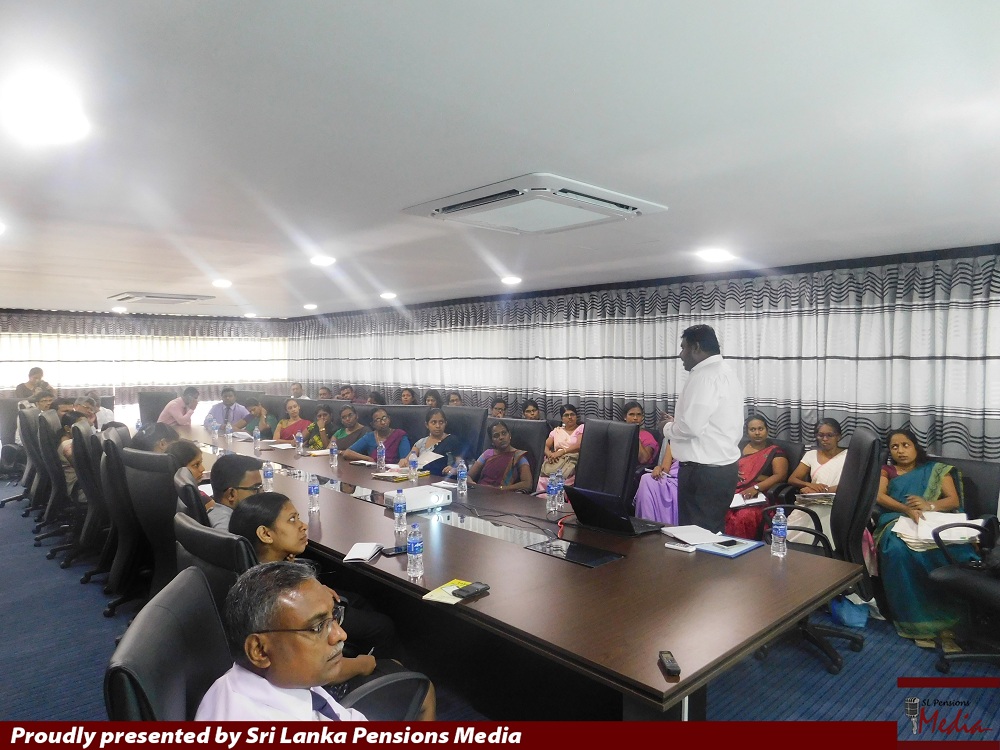 An awareness programme to aware the accountants serving in divisional secretariats in Colombo districts on the special programme arranged by the department for the pension revision inquiring the latest situation of the Colombo district pension revisions implemented and in progress in island wide divisional secretariats as per Public Administration Circular No.14/2019, was held at the department auditorium on 01.08.2019.
The workshops have been implemented in order to aware the accountants and pension officers who are serving in related to the pension revision in Colombo district in several phases before and after the issuance of Public Administration Circular No.14/2019 on the pension revision of public service officers, tri force officers retired before 01.12.2016 and their widows' and orphans' recipients.
A training on the operations of this IT software designed for the pension revision process by the department during the workshop was held again with the purpose to expedite the entitlement of benefits to the pensioners improving the efficiency of the pension revision and the solutions were provided for the problems encountered while make salary conversion with the software.
The instructions were granted to the officers in the Colombo districts by the Additional Director General of Pensions, K.R.Pathmapriya to arrange the necessary arrangements to grant the benefits expeditiously for all the pensioners in the Western Province comparing the progress of pension revision the Colombo district with the other districts in western province.
Additional Director General of Pensions, K.R.Pathmapriya, Chief Accountant, A.D.T.N. Abesingha, Director (administration) K.R.A.Dharmasena and Assistant Director (Information Technology and Policy) Bhuddhika Amal Jayathissa and Chief Accountant of Colombo District Secretariat, G.Jayweera and accountants and pension officers of divisional secretariats were participated for this event. . .