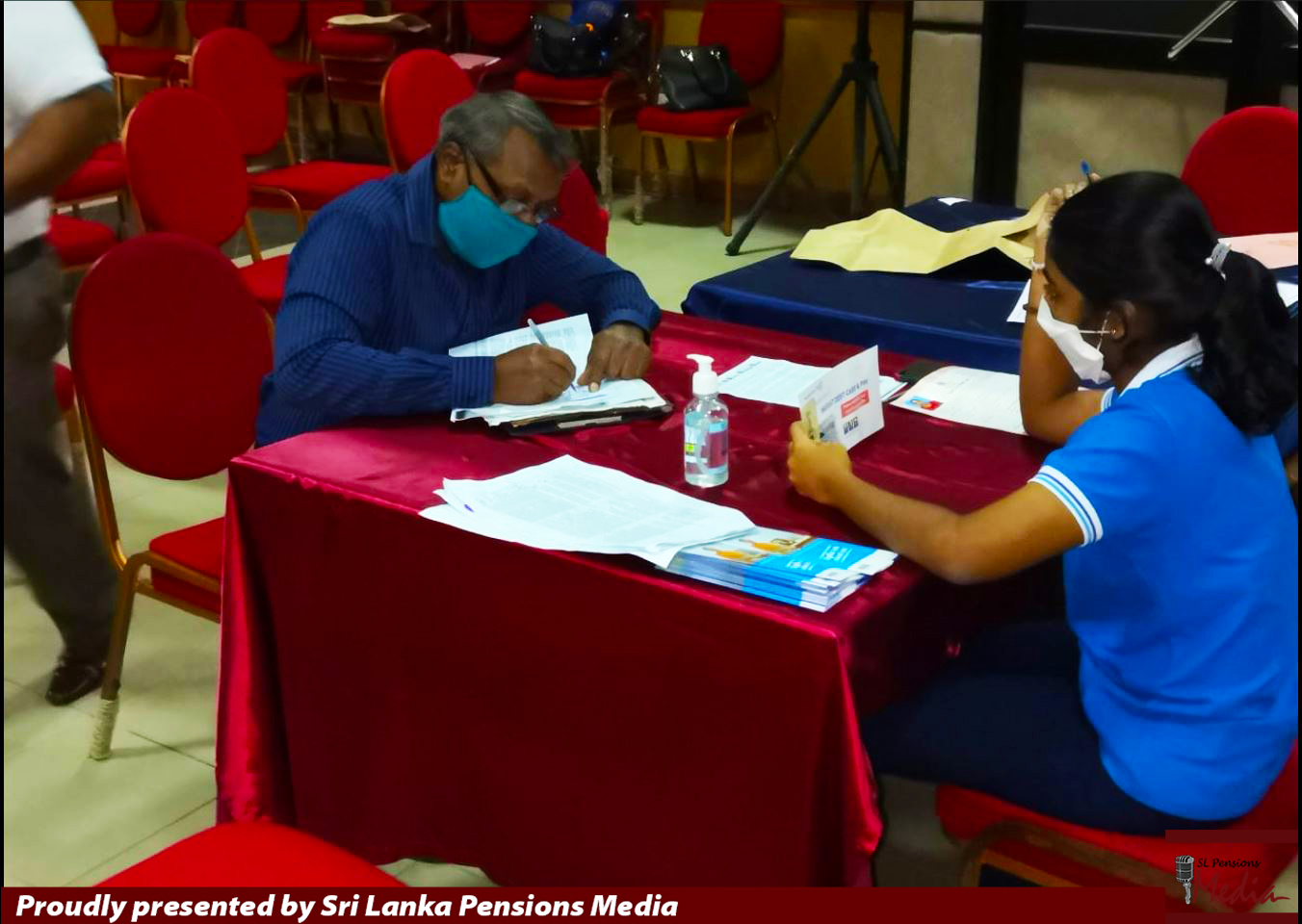 A program organized with the purpose to continue the services of Department of Pensions during the Covid pandemic season was held recently at the 'Hall de Galle' auditorium in Scout Terrace of Galle Fort at Galle District Secretariat.
The department had provided the services to more than 200 new retirees who had retired during the pandemic, in Galle and Matara districts. This event was organized with an utmost care affirming the maximum health security for the retirees participated during the pandemic situation and maximum cooperation was provided by the staff and the District Secretary of Galle.
Director General of the Pensions, A. Jagath D.Dias observed the event and team of officers form Department of Pensions had voluntarily contributed their active service for the success of the event.